I was at my local craft store yarn shopping when this bright colorful yarn cake caught my eye. It was Ferris Wheel yarn by Lion Brand and I had to make something with it. There is an image on the label that says each cake has enough yarn to make one scarf. I wrote this pattern for a short infinity scarf which is perfect for using up each little yarn cake which has only about 270yds of yarn in them.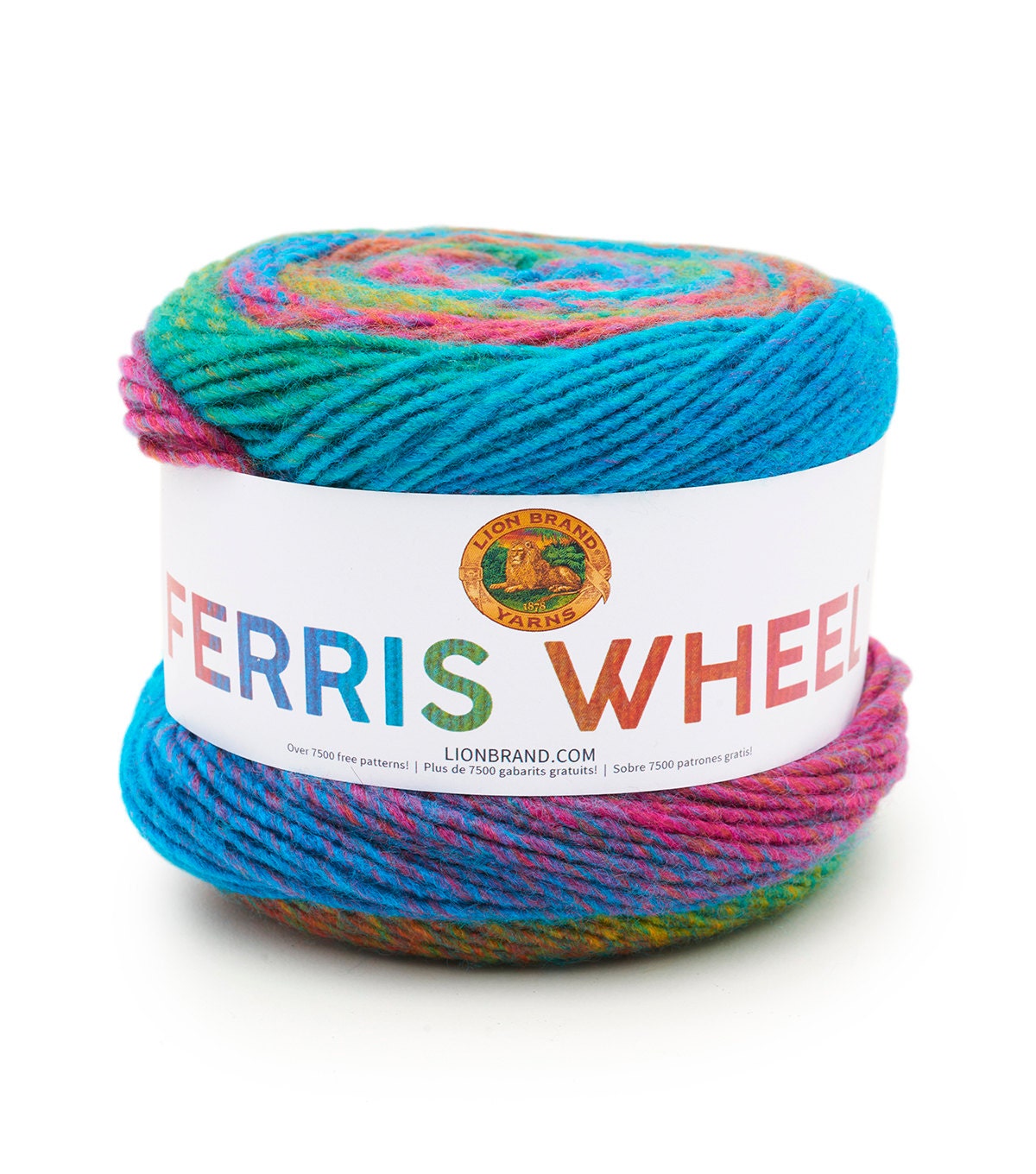 Materials
1 skein of Ferris Wheel Yarn by Lion Brand
Size K (6.5mm) crochet hook
Pattern
This pattern is really simple and fast to crochet. It took me only a few hours to make (toddler allowing.)
Row 1:  Chain 32, hdc in the 3rd chain from the hook and in each chain across (30 hdc) ch 2, turn
Row 2:  Hdc to the end of the row (30 hdc) ch 2, turn
Row 3 and on:  Repeat row 2 until you have used up most of your yarn and have enough to join the ends of your scarf together
How to join:  You will lay your scarf flat and twist it like pictured below. This makes the twist effect of the scarf.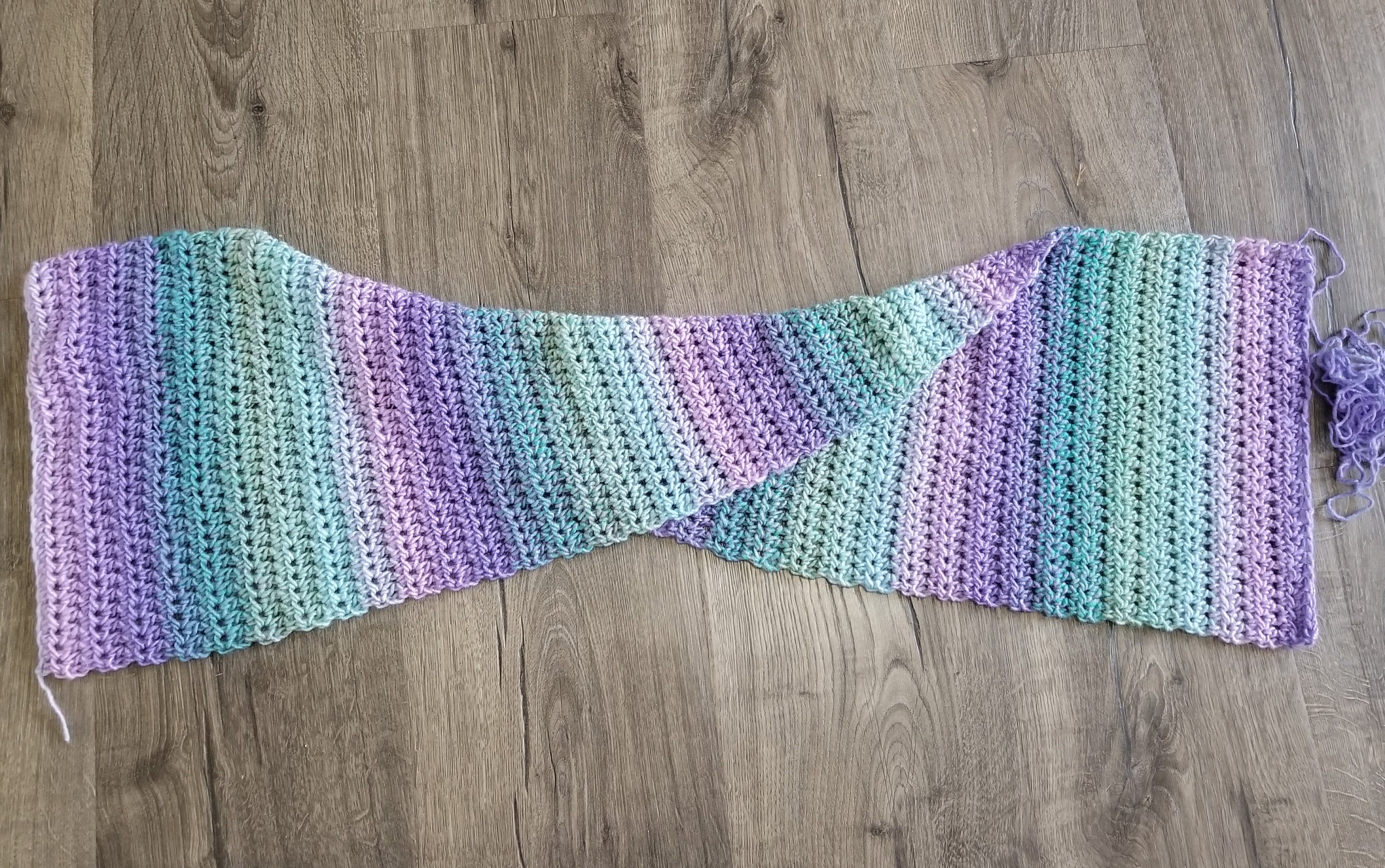 After you twisted the scarf you will fold it in half and line up the chains of the first and last rows of your scarf.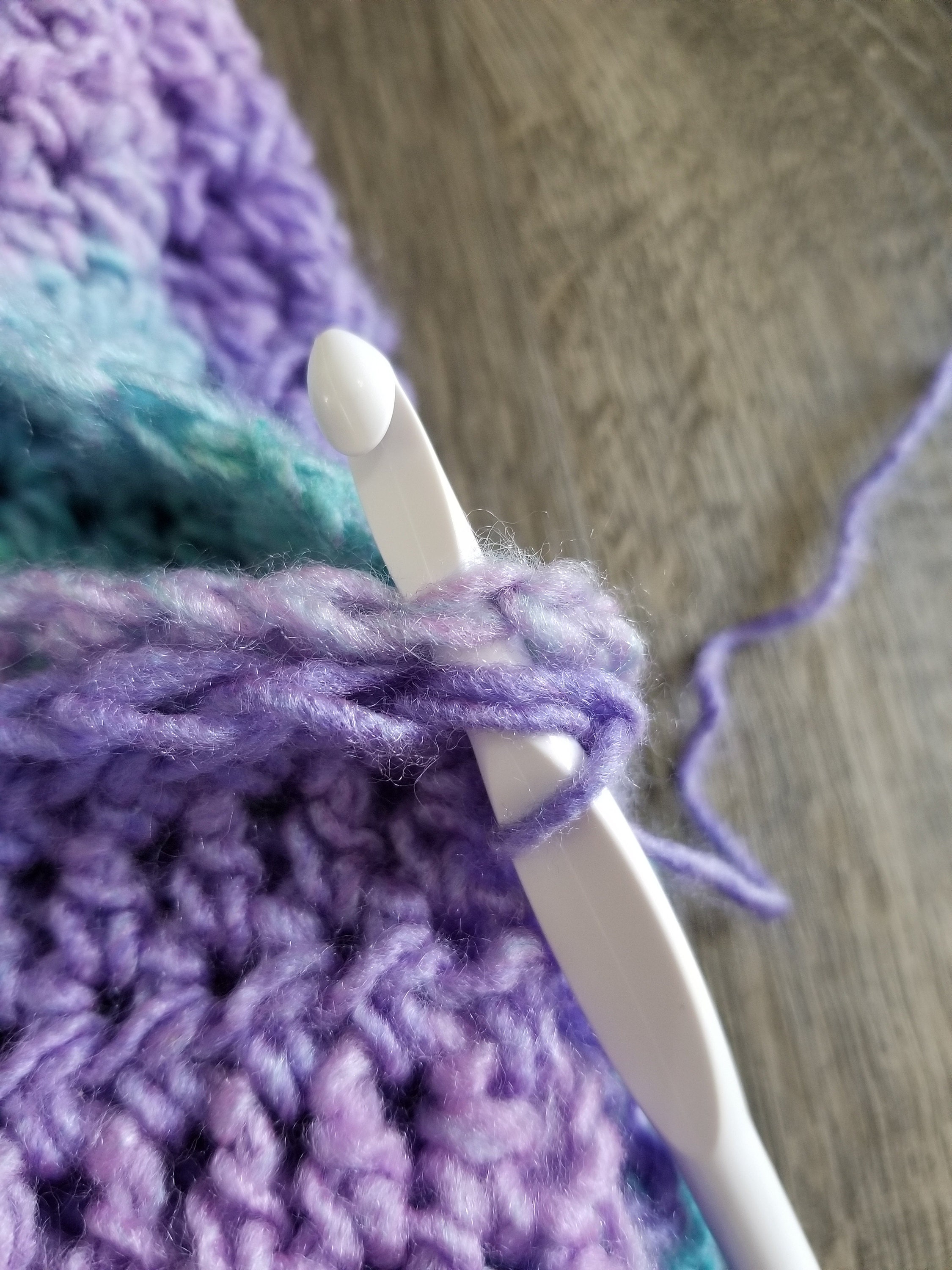 You will stick your hook through the chains of the first and last rows and slip stitch them together. You slip stitch each of the lined up chains together and boom you have an infinity scarf. Weave in the ends, turn it inside out and enjoy!