This pattern is my go to for using up scrap yarn. Washcloths make great gifts or you can keep them for yourself because theyre so useful or just too pretty to give away. This pattern is simple, quick, and best of all its FREE!
EZPZ Free Washcloth Pattern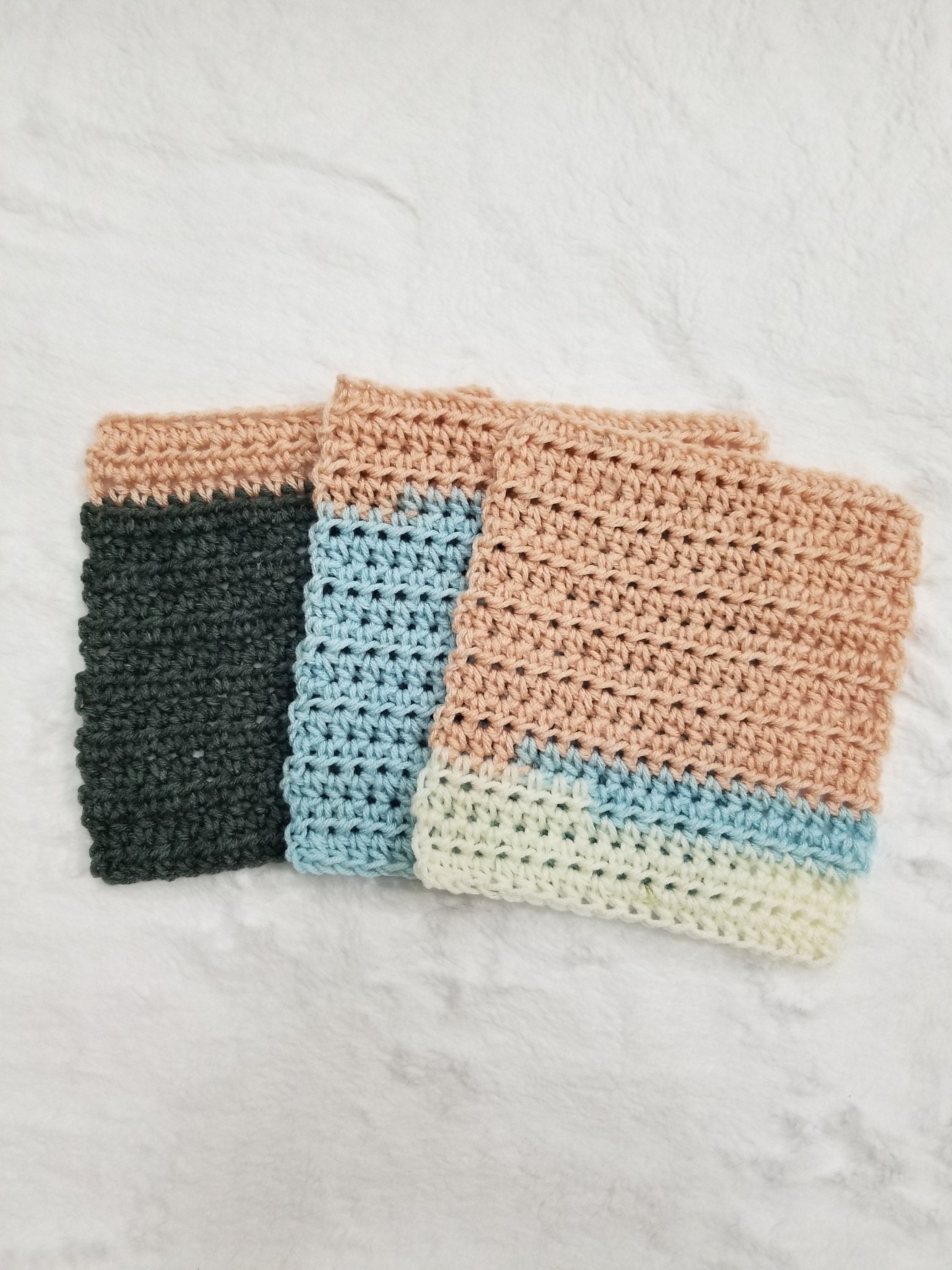 You will need scrap yarn and a size K crochet hook. 
Start by making a chain of 21.
Hdc in the 3rd chain and each across, ch 2 and turn.
Hdc in each stitch.
Repeat the last step until you have completed 16 rows.
Boom and you're done. Simple enough and takes no time. If you need help with changing yarn colors I've included a tutorial below.
How to change yarn colors
Used up your yarn and need to change colors? I got you. You will work with your scrap yarn until you have a little more than enough to complete 1 stitch left.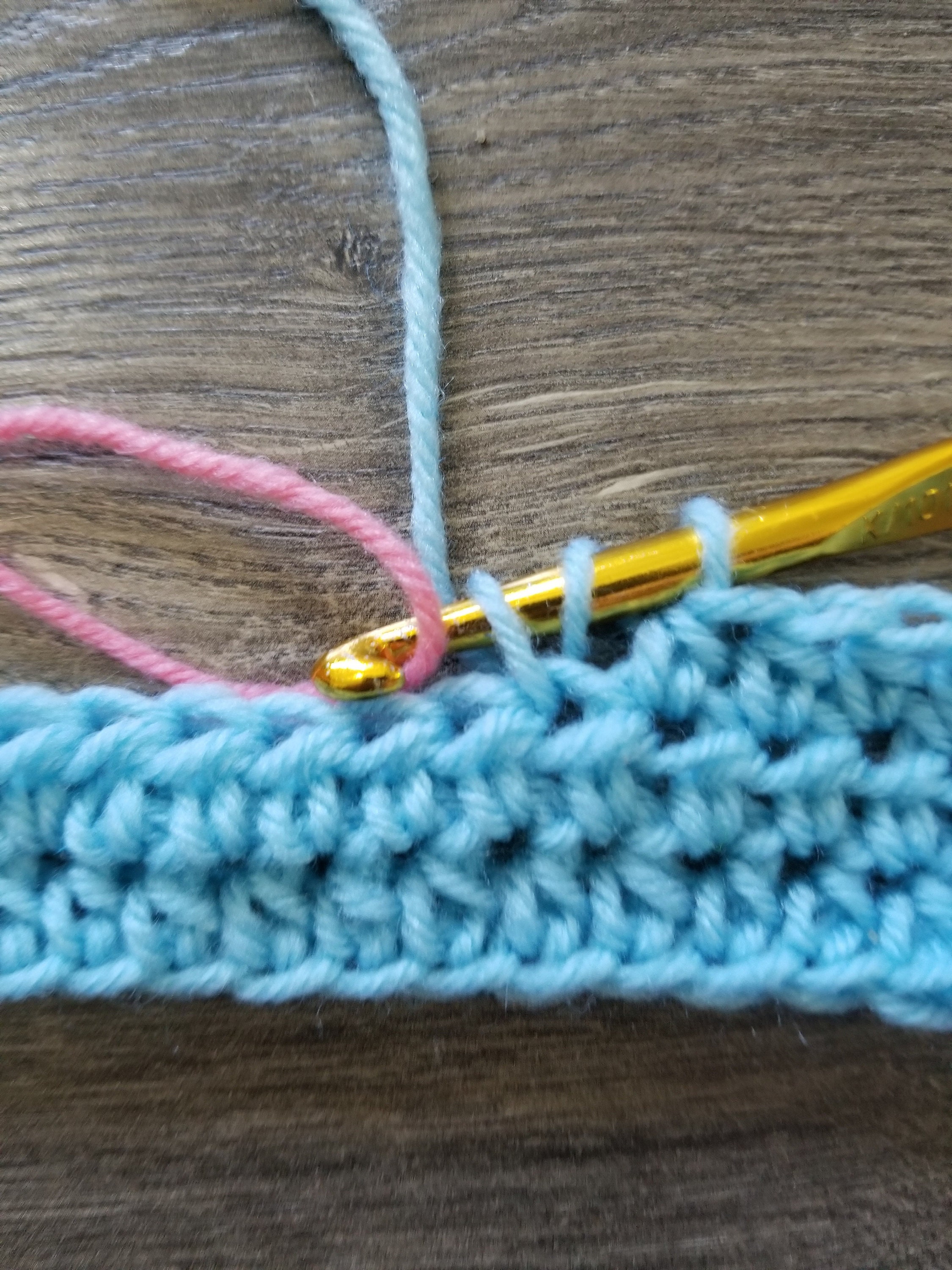 You will yarn over with the first color and insert your hook into the next stitch and pull up a stitch ( 3 loops on the hook) as if you're going to make an hcd. You will now grab your second color and pull it through all 3 loops.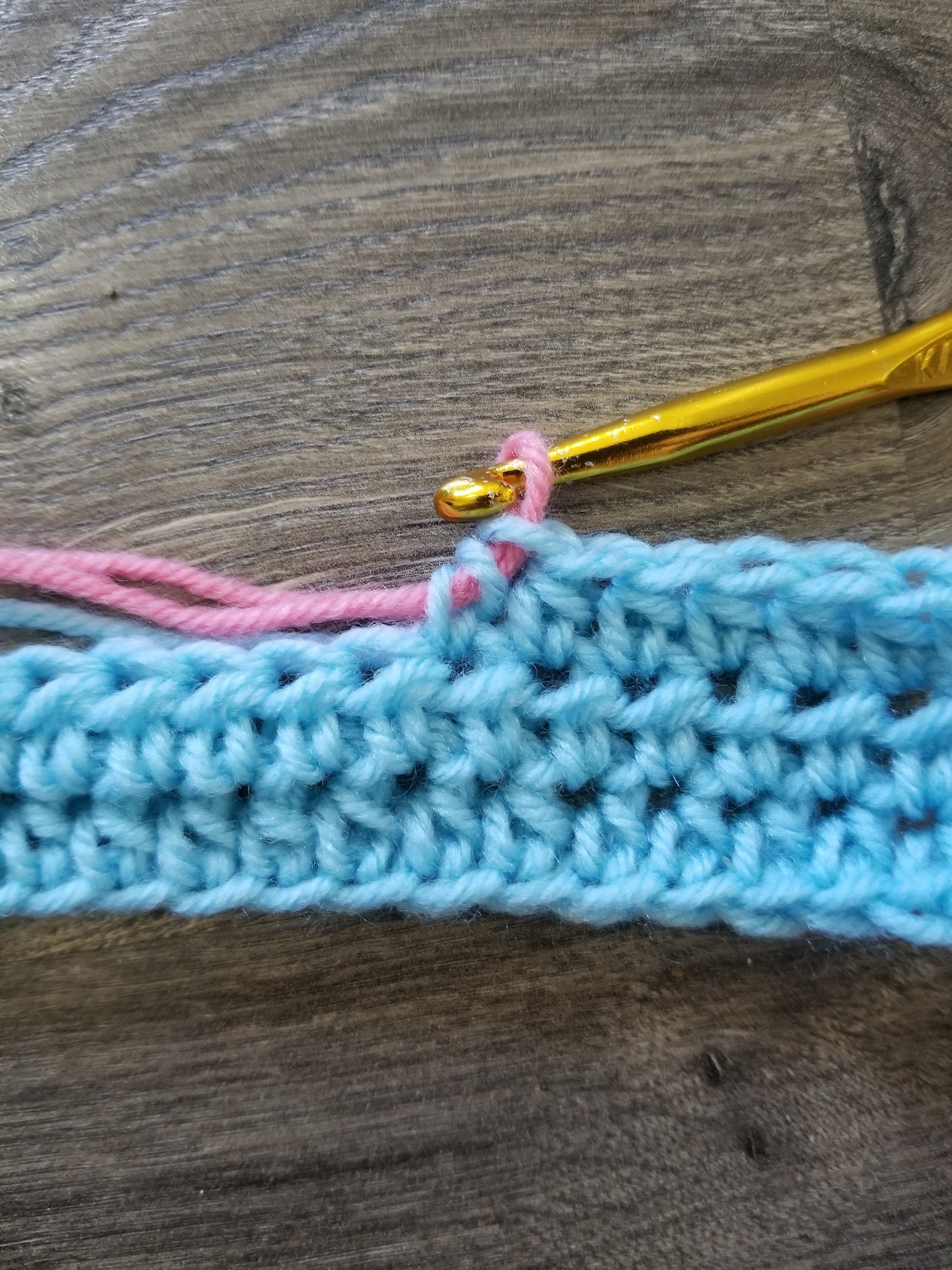 You have officially switched colors. Now you will make an hdc as normal with your second color in the next stitch and on.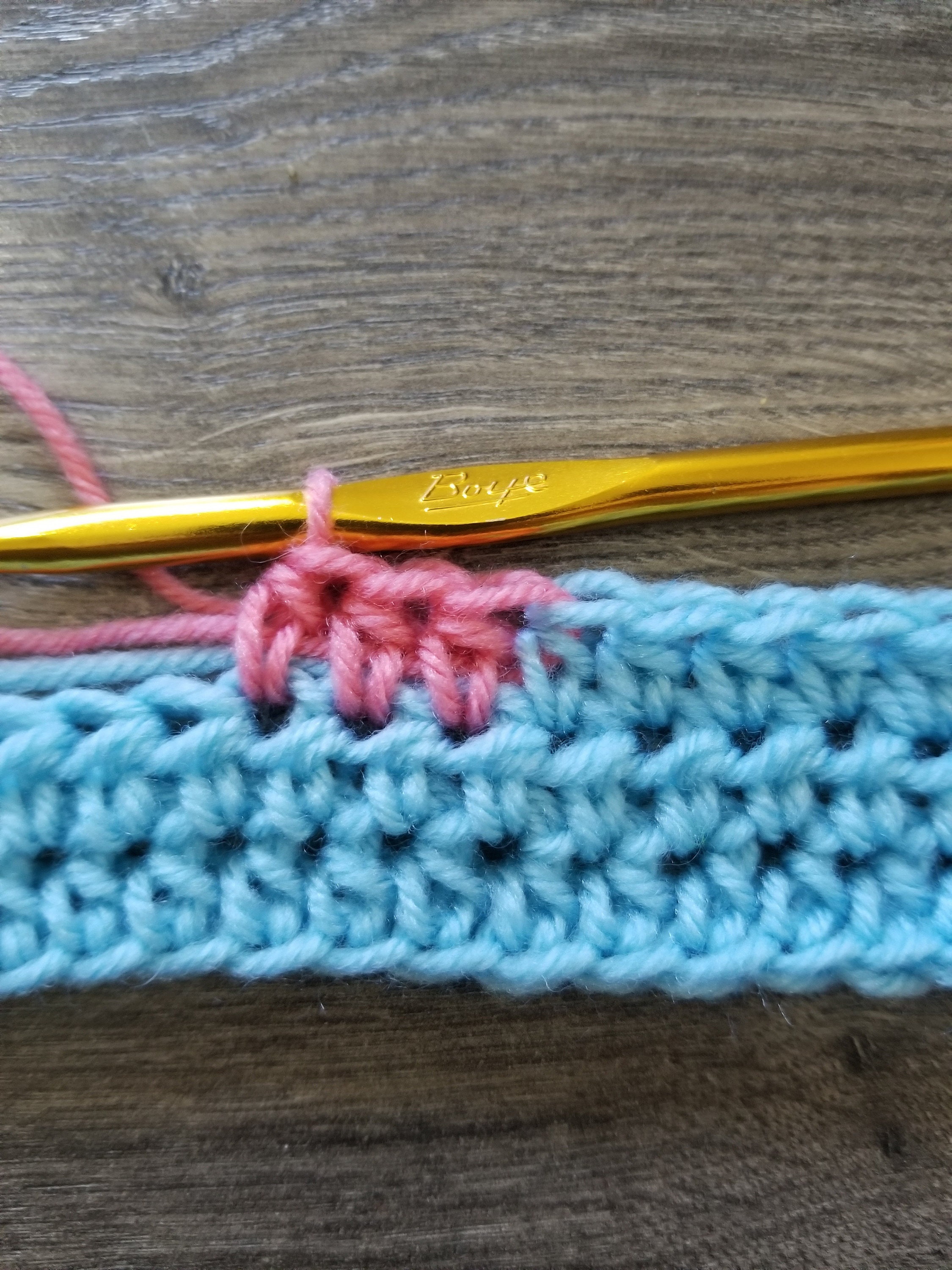 What do I do with my yarn ends?
You can leave your yarn ends out and weave them in when you're finished. What I like to do is weave them in as I go by making my stitches on top of both yarn ends. I do this by holding both yarn ends together on top of where I'm going to stitch, like in the photo above, and I simply make my hdc stitches on top of them. I like to do it this way because it's quicker and I don't have so many ends to weave in once I'm done.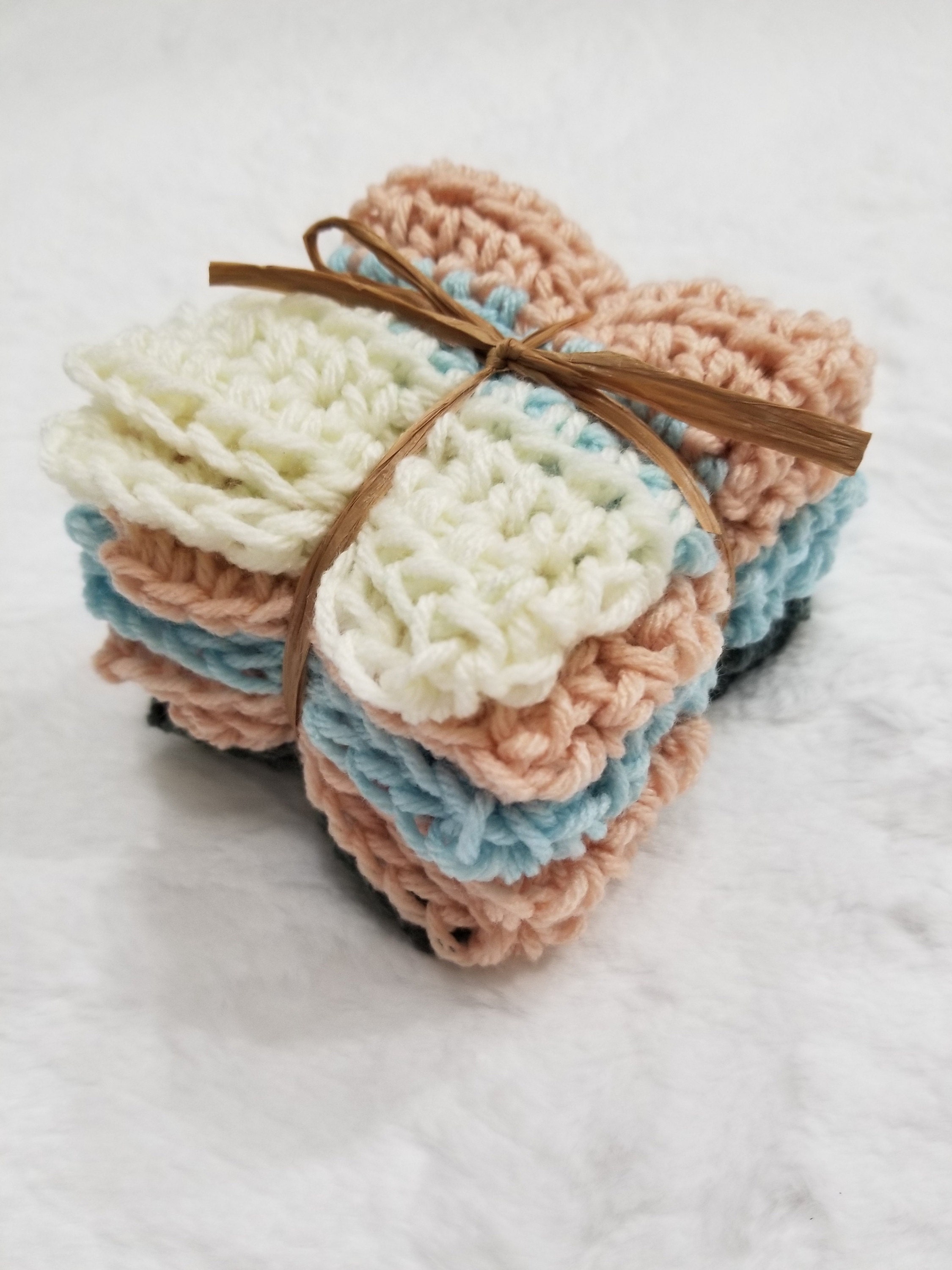 Thank you for reading my pattern and I hope you enjoyed it. You can find other patterns in my shop and feel free to leave comments.
Happy crocheting,
Jessica