Hello and thank you for visiting my blog. This is my very first blog post and to celebrate I'm giving out a free crochet baby blanket pattern. I have other crochet and knit patterns available and lots more to come here at my site. My name is Jessica and I love to crochet, sew and knit. I'm a stay at home mommy and I love that I get to do what I love while raising my kids.
This blanket is called The Martin Baby Blanket. I made the very first blanket for my baby who is due in a few months and I'm making the pattern available to everyone. This is a great newborn blanket, babies and toddlers love sticking their fingers through the holes in crochet blankets. It is approximately 30 x 30 inches making it the perfect size for car seats and strollers. It is a very colorful blanket so not only is it fun and functional, it looks great as well!
The Martin Baby Blanket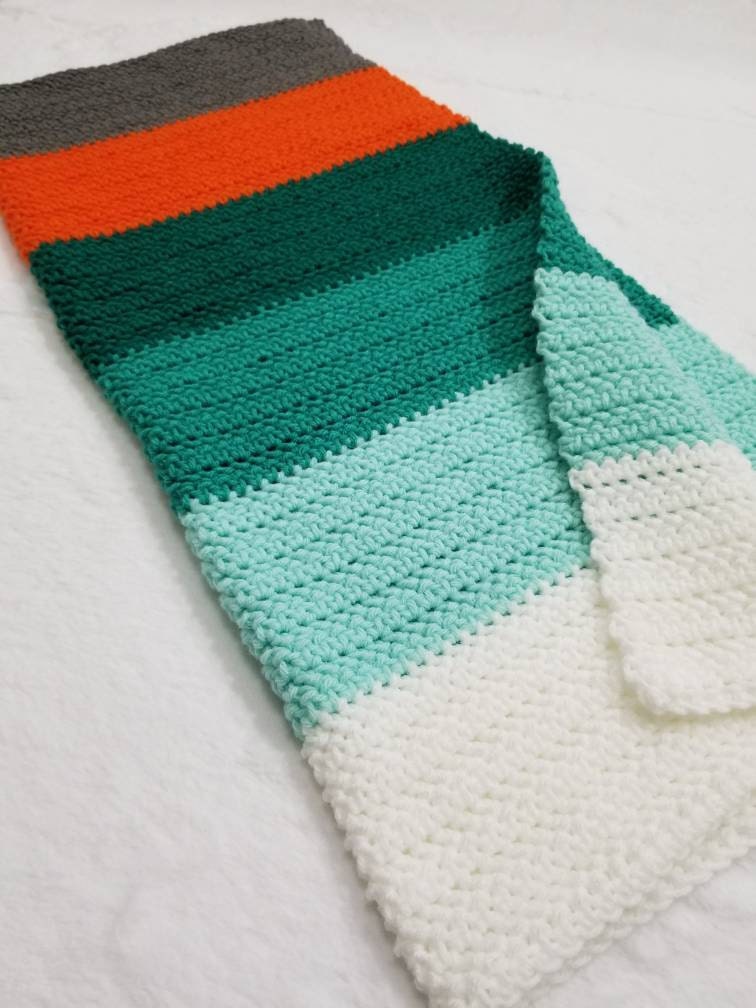 This is a simple blanket to make. It is a striped blanket made of a beautiful stitch called the half herringbone crochet stitch. The lovely texture of this stich makes it one of my favorites. It is also reversible.
How  to half herringbone crochet stitch
The name of this stitch may sound intimidating but it is actually quite easy to do:
Step 1: Yarn over, insert the hook into the next stitch and pull up a loop ( 3 loops on hook )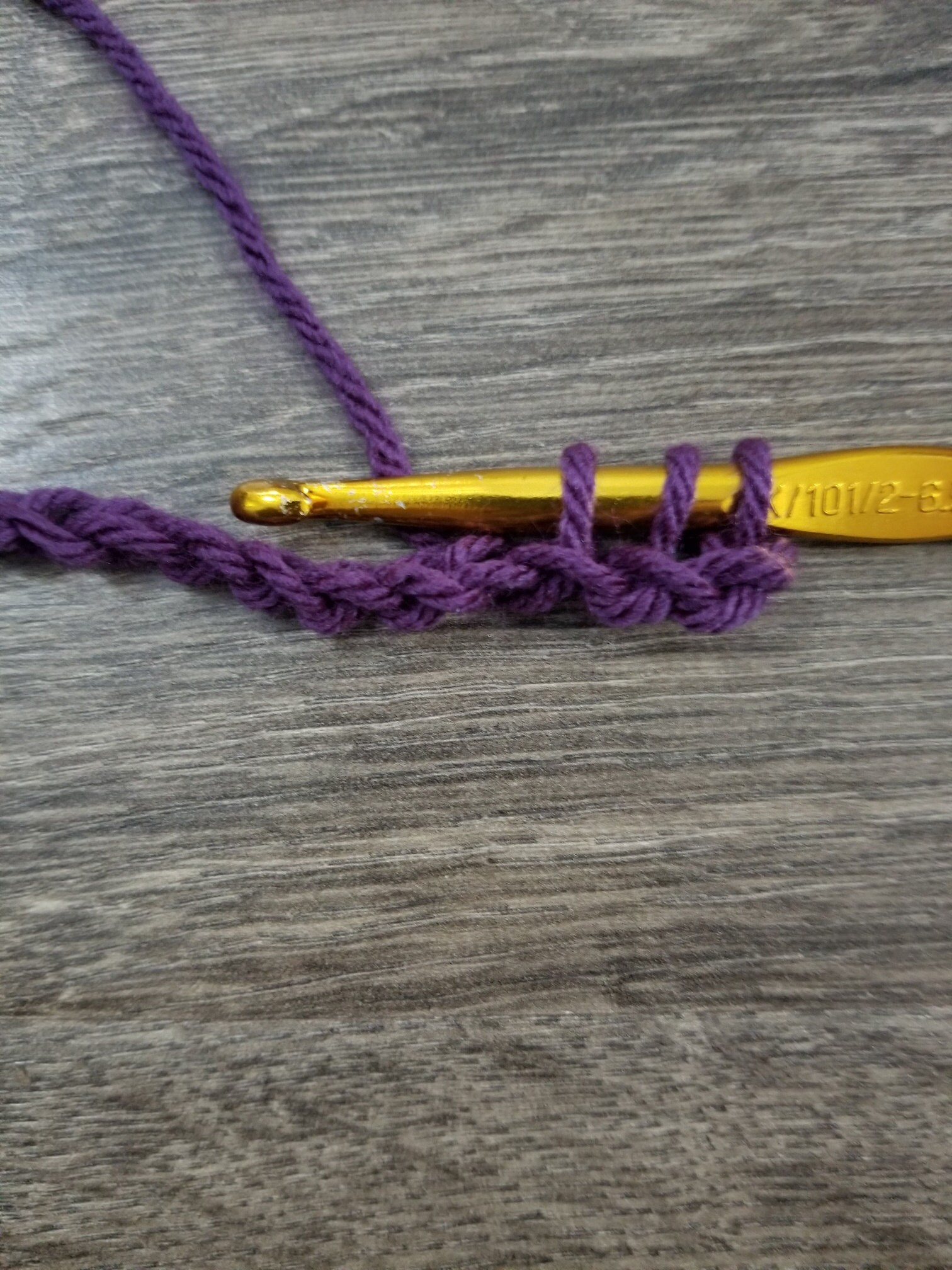 Step 2:  pull the first loop through the second loop (2 loops on the hook)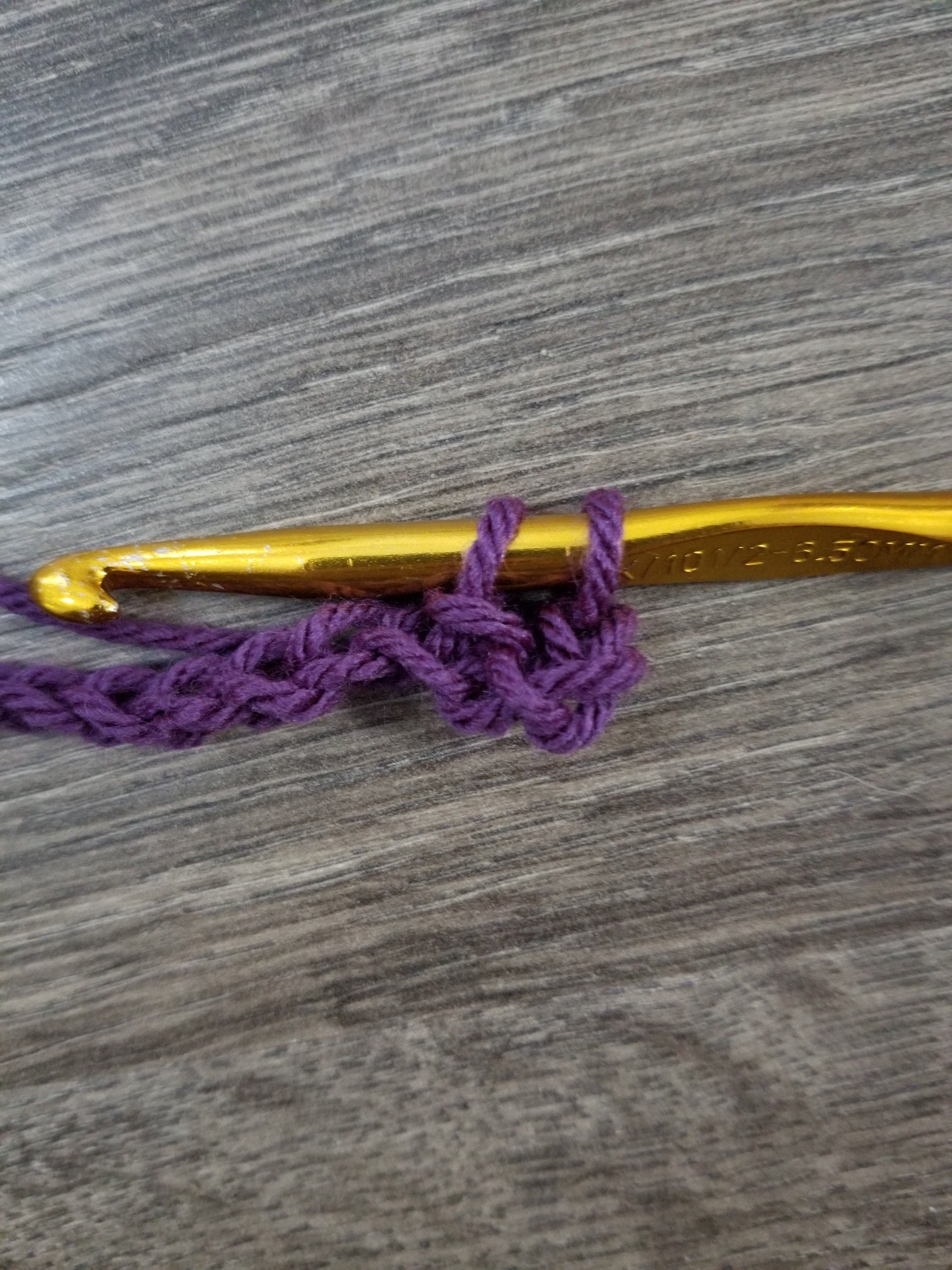 Step 3: Yarn over and pull through both loops on the hook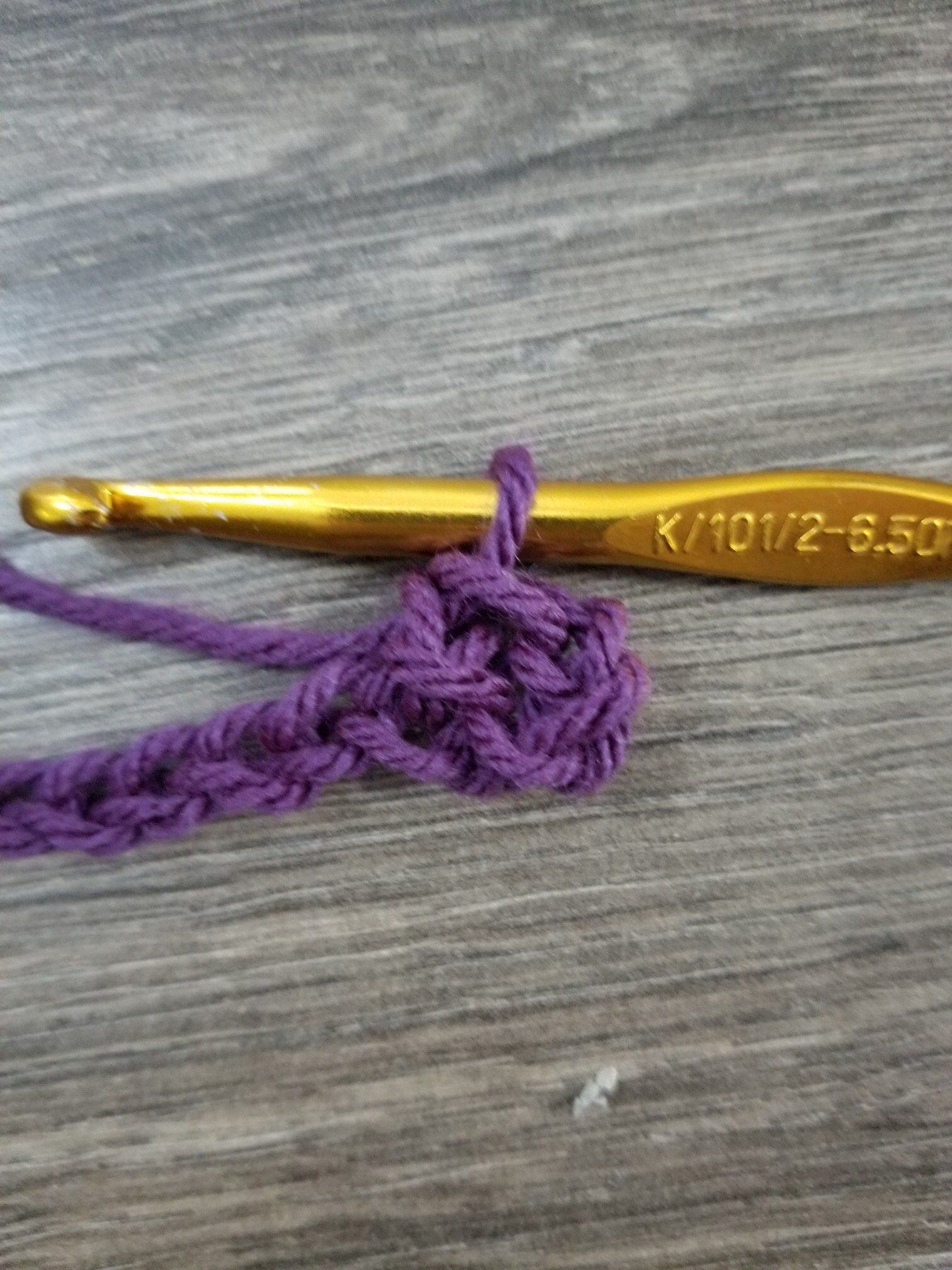 The Martin Baby Blanket Pattern
Now that you know how to make the half herringbone stitch (HHDC) making the blanket will be a breeze. To make The Martin Baby Blanket you will need 6 colors. I used 6 different skeins of Big Twist Value yarn but any weight 4 yarn and a size K crochet hook will work.
Pattern:
Chain 77
Row 1:  Half herringbone stitch (HHDC) in the 2nd chain to the end, ch 2
Row 2: HHDC in each stitch across
You will HHDC for a total of 12 rows then you will switch to your next color. After completing 12 rows of each color you will have finished your baby blanket!